bosnia and herzegovina tourism
Best 8 Places To Visit In Bosnia 2019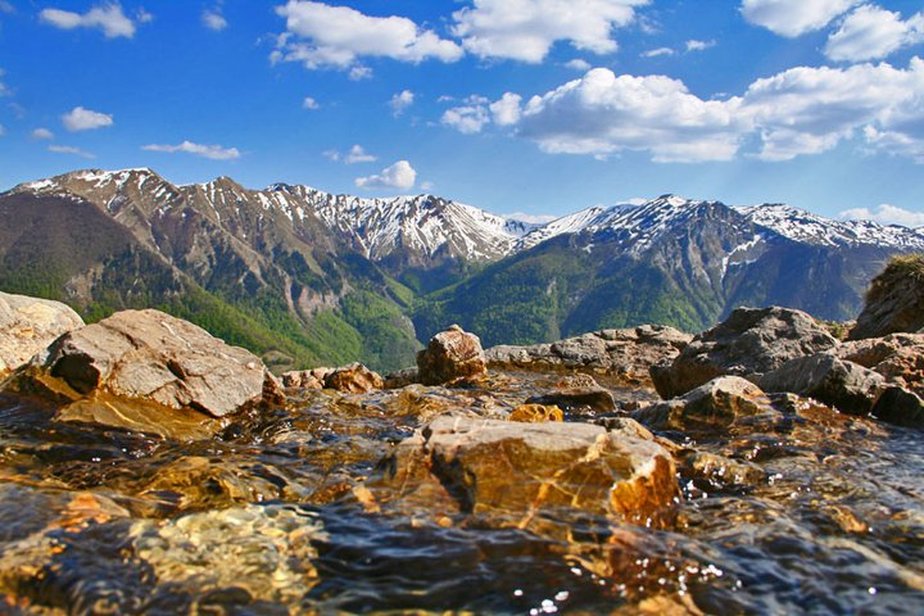 If you start looking for places to see in Bosnia you will obviously find the usual stuff like Sarajevo, Mostar, and Trebinje, but there are more places to see in Bosnia. What about Kravice, Blagaj, Pocitelj, Mrkonjic Grad, Srebrenica, Lake Jablanica? All amazing stops on a road trip to Bosnia.
9 Best places to see in Bosnia on a road trip
The countries capital can't be missed! May be not the most pretty city you have seen, but full of history. Sarajevo is one of the cities that suffered the most during the Yugoslavian war that only ended in 1995. When I visited Sarajevo I did a free walking tour. You just gather at a certain place in the city and join a group on a walking tour. The free walking tour in Sarajevo is a tip-based tour, so free to join, happy to tip the guide.
This walking tour through the city is not just another guide. My guide was a professional local lady born and raised in Sarajevo knowing the city like the back of her hand. Her passionate way of telling about her city was captivating and hearing what happened over the years in Sarajevo was intriguing, especially when she added her personal stories about the war when she was a little child, basically living in hell. It made me realise how blessed I was growing up inNetherlands, and never had to deal with any safety issue in my life ever.
There are two walking tours in Sarajevo: a historical walking tour and one that focusses on the war. Click here for more info about the free walking tour in Sarajevo that starts every day at 10.30 in the morning.
1.1 Old Town Sarajevo
This is where my walking tour ended and definitely a must visit in Sarajevo. This is also the place where they recommend you to try the local eateries in all the Bosnia travel guide books. It was here where I tried the Burek and Cevapi.
2. Road trip from Sarajevo to Mostar
Some of my favourite places to see in Bosnia are along the road from Sarajevo to Mostar. This extremely scenic ride with plenty of tunnels and bridges will take you through stunning gorges, over mountains and along the river. Views are constantly to die for and I stopped many times along the way to enjoy the road trip from Sarajevo to Mostar to the max.
Best 8 Places To Visit In Bosnia 2019
It came all as a massive surprise as I had never heard that driving in Bosnia was so incredible. After I stopped several times I decided to give up on Mostar as my final destination for that day. This place was simply to gorgeous to just keep on driving.
3. Camping Lake Jablanica
Why would I not be willing to stay here for the night? Mostar was my goal for that day, but I already found my peace on the side of Lake Jablanica. Coincidentally I stumbled upon an extremely laid-back camping place called Auto Camp Miris Ljeta in Ostrozac. To put up your tent and wake up with a view like this will cost you around €10.
Best 8 Places To Visit In Bosnia 2019
After seeing these photos I am sure you would be willing to spend your holidays in Bosnia like this, right?
4. Mostar
Of course this town will always be known for the famous Mostar Bridge, but there is more than that. Around the Stari Most there are narrow cobblestoned streets with souvenirs shops, little coffee places, restaurants, coloured houses, terraces, hidden courtyards, rooftop bars and more. Mostar honestly stole my hear the moment I walked in and I think is one of the highlights of Bosnia tourism. If you are lucky some daredevil will jump off the bridge as it is a common thing to do. It is great to hit one of the terraces and watch the spectacle.
4.1 Jump from the bridge in Mostar
If you are a fan of extreme sports you might want to try the bridge jump yourself. This is a legal thing to do, but for something so extreme you probably want some local advice. Find someone from the Divers Club, they are mostly around and if not ask in the nearby souvenir shop and they will point you in the right direction. You will have to pay them €30, including some practice jumps. This jump is a reason for some people to travel to Bosnia.
4.2 Sunset at Sniper Tower
There is a famous place to visit in Mostar for sunset. Ask around for the Sniper Tower, an abandoned high rise building. Officially it is illegal, but popular with locals and tourists. If you are interested in the history then join one of the free walking tours.
Best 8 Places To Visit In Bosnia 2019
5. Blagaj
This touristy but stunning place has to be included on your trip to Bosnia. Head to the spring of the river Buna where an ancient Dervish Monastery is built into a 200 meter high cliff. Right at the place where the underground river gets to see daylight for the first time there are many terraces and a little waterfall. It is a famous Instagram photo spot.
Walk around the restaurants onto an elevated path to get the best views of the monastery and this amazing place to visit in Bosnia. Come early in summers to avoid the crowds, but unfortunately when you come early the spring of the river is in the shadow and looks a little less appealing. Having a coffee here is a great way to wake up though.
6. Kravice Waterfalls
Best 8 Places To Visit In Bosnia 2019
Good wine needs no bush! Kravice is without a doubt one of the best places to visit in Bosnia. It is a popular day trip from Mostar or Dubrovnik, but I would recommend you to stay around Kravice and spend an evening dining next to the waterfalls and go for a sunrise dip the next morning. I wrote a travel guide for Kravice Waterfalls with everything you need to know.
7. Pocitelj
This sleepy little village perched into the mountain is a great place to visit in Bosnia on a road trip. It is not too far away from Kravice and is worth a stop on your Bosnia vacation. The steep cobbled stoned streets lined up with souvenir stalls, homestays and friendly locals lead up to a castle on the top with impressive views over the village and the river. Try the homemade fresh juices like strawberry, pomegranate and cherry. They are yummy!
8. Plivsko Jezero
This is not a standard tourist spot in Bosnia and not many people include this in their road trip itinerary. I got this tip from a local, who explicitly told me to go and to camp around the lake. People are extremely happy to see the Bosnia tourism picking up at this gorgeous lake surrounded by green hills.